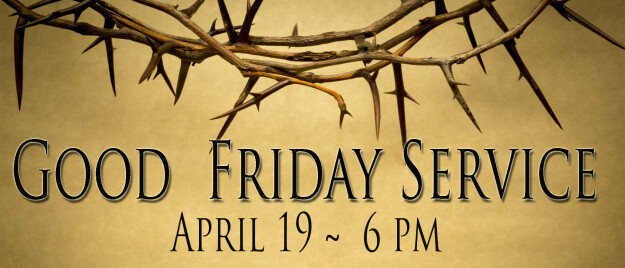 Friday, April 19, 2019, 6:00 PM - 7:00 PM
Good Friday - April 19
Friday: the day the world turned dark and all hope
was lost - the day of death. On Good Friday, we will
gather at 6:00 pm in the Fellowship Hall to join the
lament of those who follow Christ. It is a fi nal moment
of preparation prior to the joy of Easter.